Gingerbread RMS Titanic
For Christmas 1998, Lynda and I created a gingerbread model of the RMS Titanic. A friend of ours named Karen helped us with the frosting.
Ingredients:
50 Pieces of Spaghetti, 40 Pieces Red Licorice, 20 White Good and Plenties, 16 Tablespoons margarine, 16 Tablespoons Flour, 15 lbs. Royal Frosting, 8 Boxes Gingerbread Cake Mix, 6 Toothpicks, 3 Paper Flags, 2 USN Insignia, 2 Gold Chains, 2 Bamboo poles, 2 Pipe cleaners, 1 Empty Paper Towel Roll, 1 Tsp. Black Paint, 1 Tsp. Elmer's Glue and a ton of patience!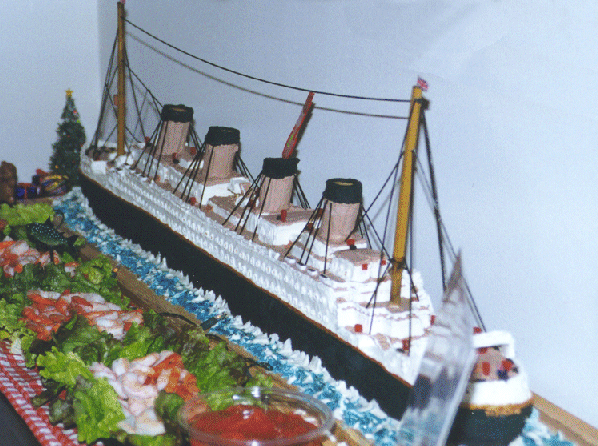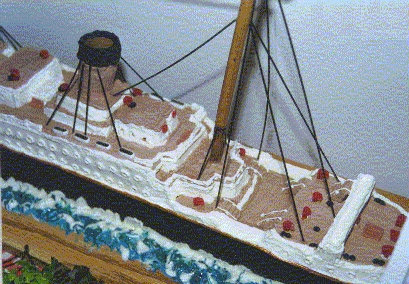 In 2007, after 6 years in storage, the Titanic was re-outfitted and sails again. One funny thing about this project…the gingerbread model split into two pieces while in storage…the break occurred just astern of funnel number four (look close at the pictures and you can see my repair work). This just happens to be almost where the real ship broke in two back on that cold April night in 1912.