Kauai
We spent 8 day on Kauai (including New Years). We were amazed at the number of movies and television shows that were filmed on this Island...Jurassic Park, Fantasy Island, Gilligans Island, South Pacific, Blue Hawaii to name few. Here are some highlights: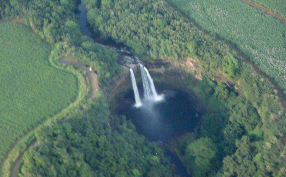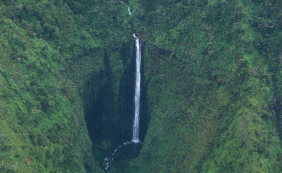 At left: The falls from Fantasy Island. Right, falls from the opening scene of Jurassic Park.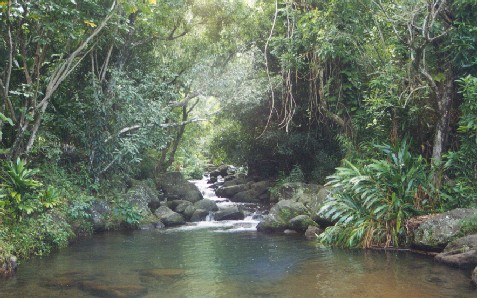 Lynda took this shot of a gorgeous stream on the north side of the island.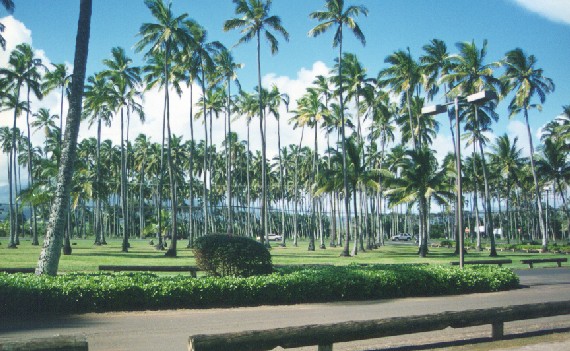 A palm forest along the beach
The "Grand Canyon of the Pacific"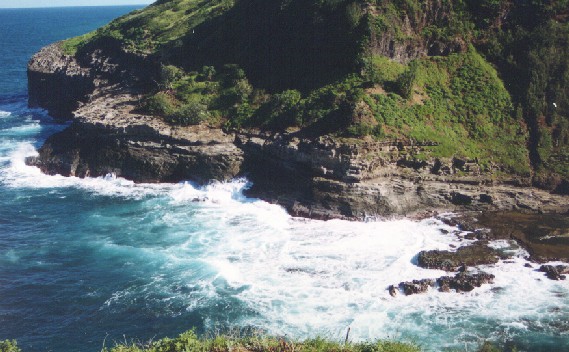 North Island Ocean View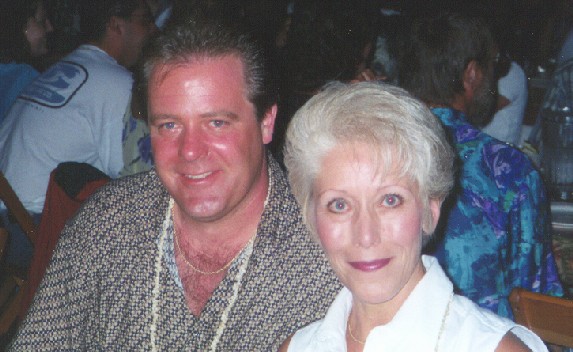 New Year's Eve Luau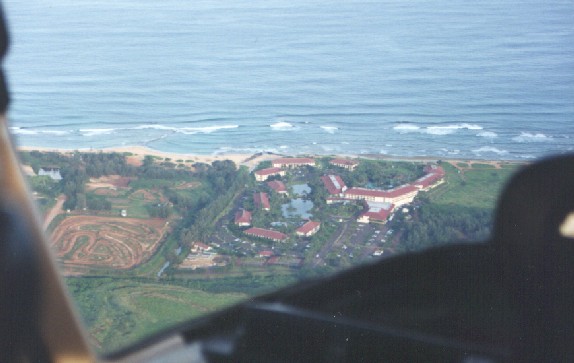 Lynda and Tim took a helicopter tour of the Island. Here we are looking down on our hotel.
We also took a catamaran along the Napali Coast...
...and then went scuba diving. Lynda saw a couple turtles!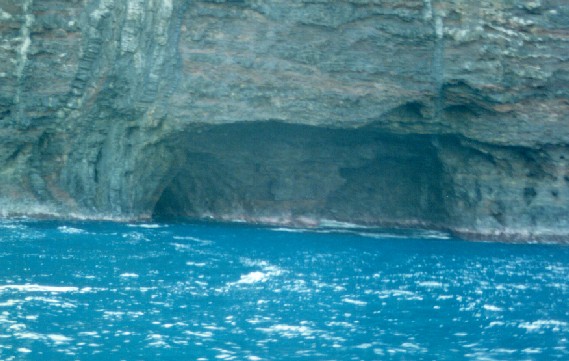 Here's a shot from the boat. Check out the color of the ocean!