Iron Springs
Iron Springs Resort is located on the Washington Coast
just north of Copalis Beach.
Bassam and Julie, two of our best friends! The resort is barely visible behind them and to the right.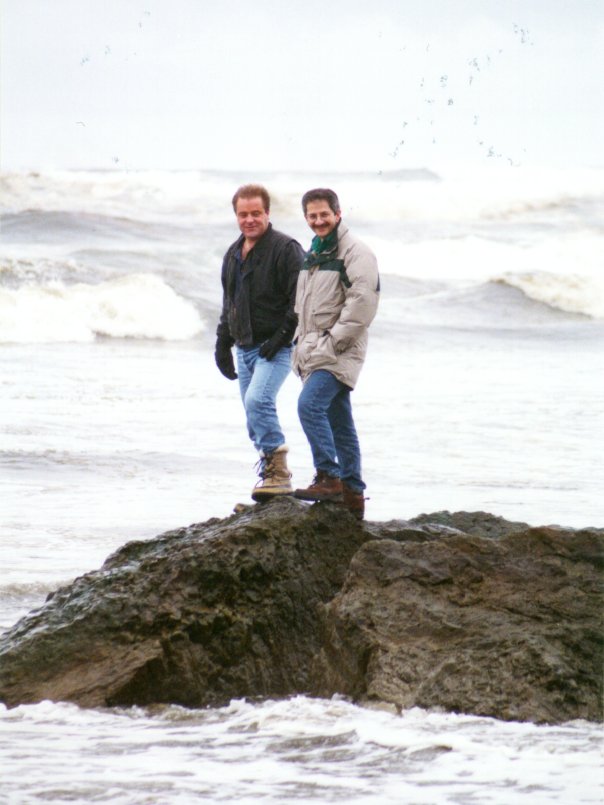 Bassam and Tim brave the surf!
Julie and Tim
Lynda, Bassam and Julie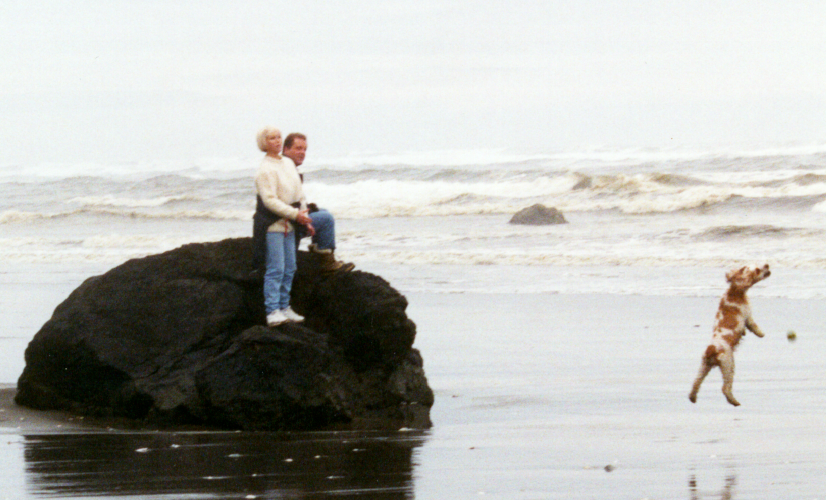 Lynda and Tim throw the ball for Rigel!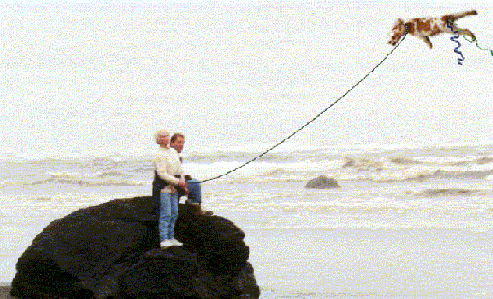 Tim and Lynda take Rigel for a fly. Actually this photo is a "doctored"
version of the one above. It was created by a friend of mine at work.