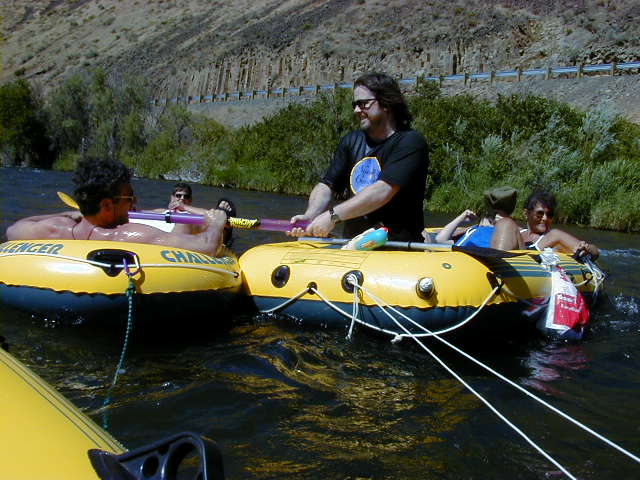 Alan and Geof get into a water fight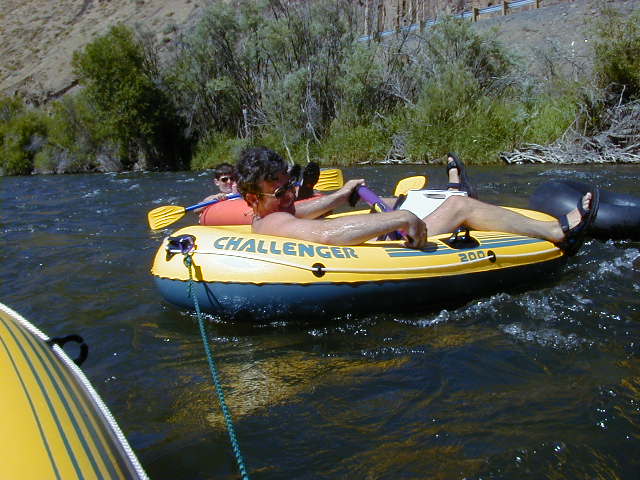 Alan gets soaked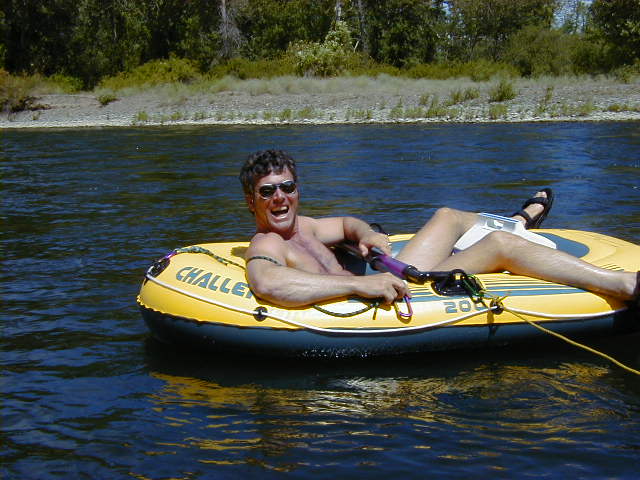 Alan with his mouth open, probably giving someone a bunch of @#$%!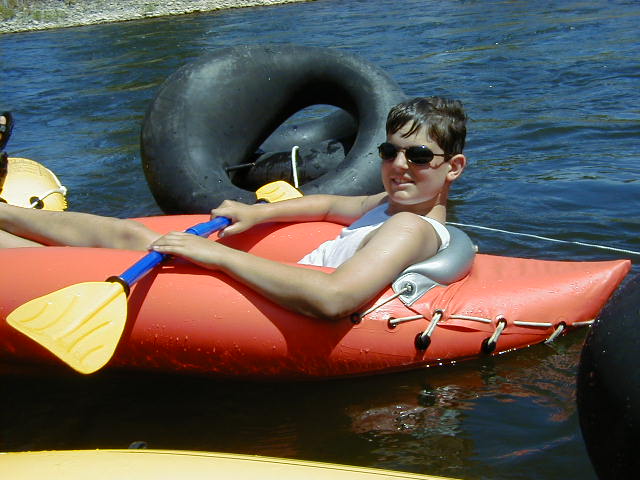 Andrew looking cool!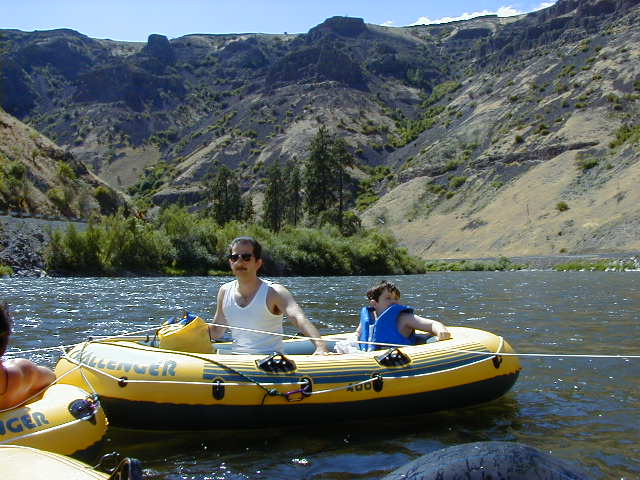 Bassam and Charlie
Bassam and Charlie again
Bassam
Water fight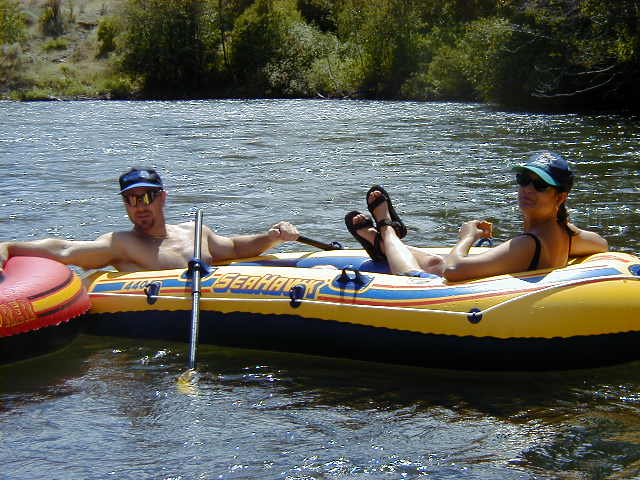 Andy and Salome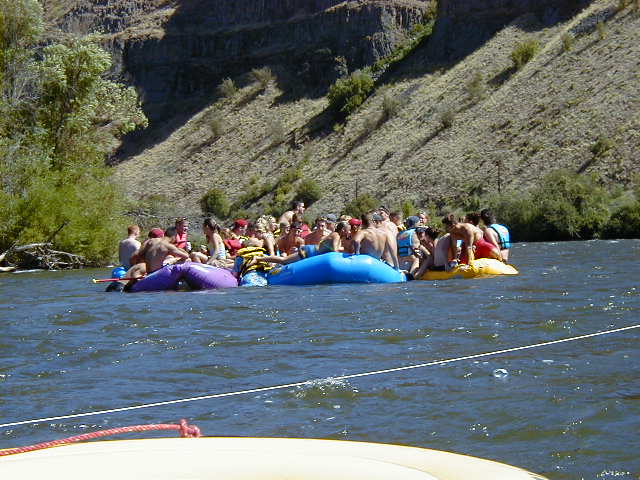 Another group floating by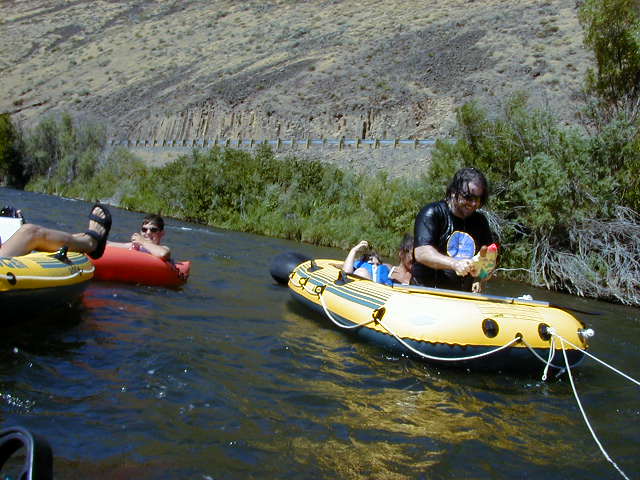 Geof is soaked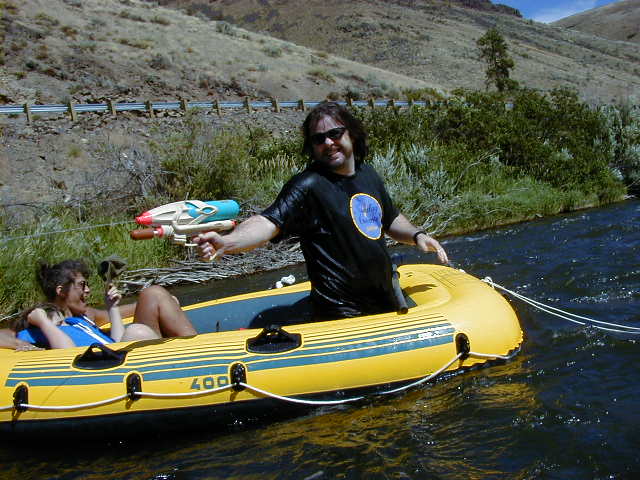 Julie bears the brunt of Geof's attack.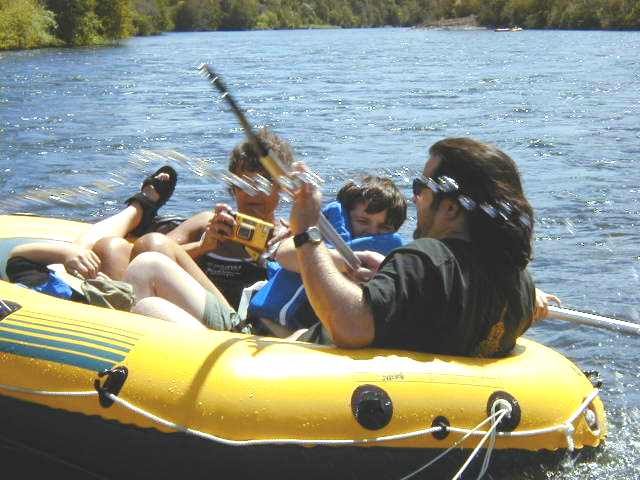 Julie, Laurie and Geof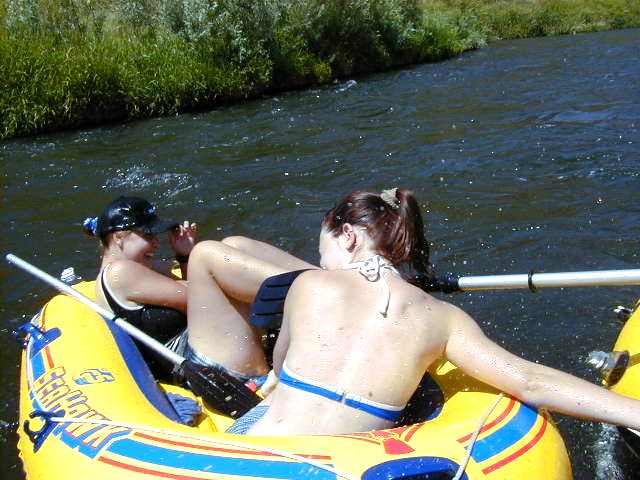 Sarah and Käryn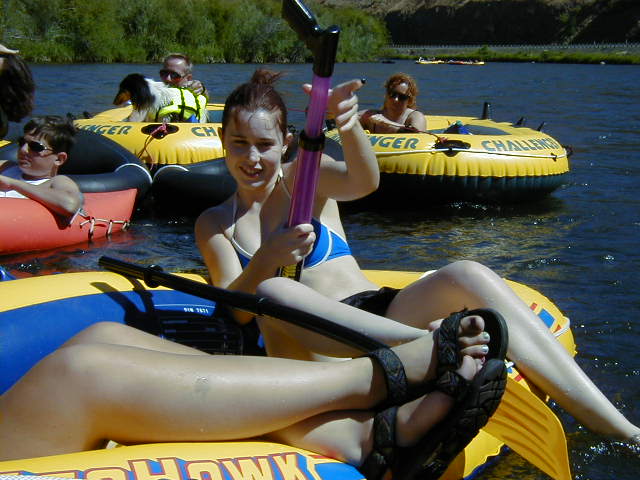 Sarah's legs and Käryn. Andrew, Steve and Lois in the background.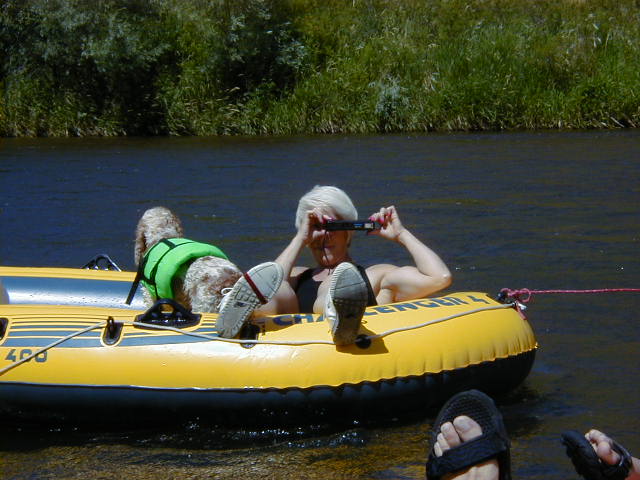 Rigel and Lynda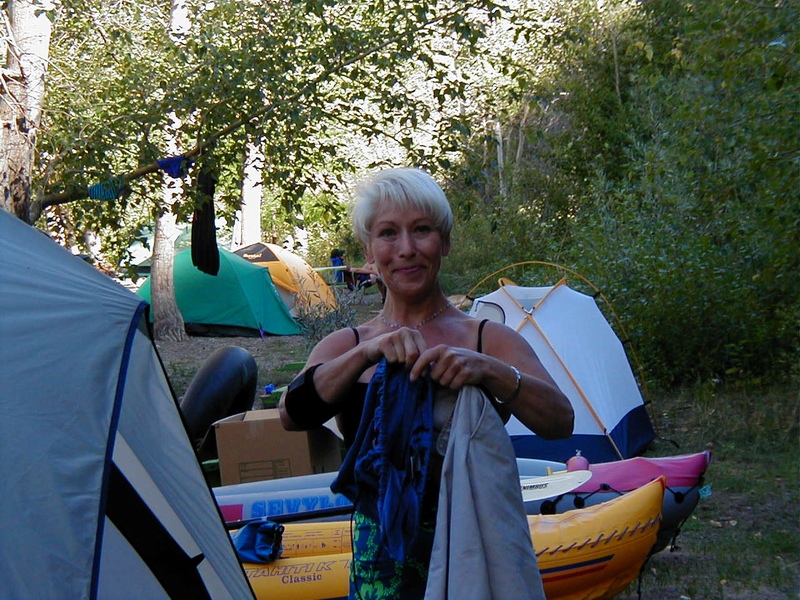 Lynda and Rigel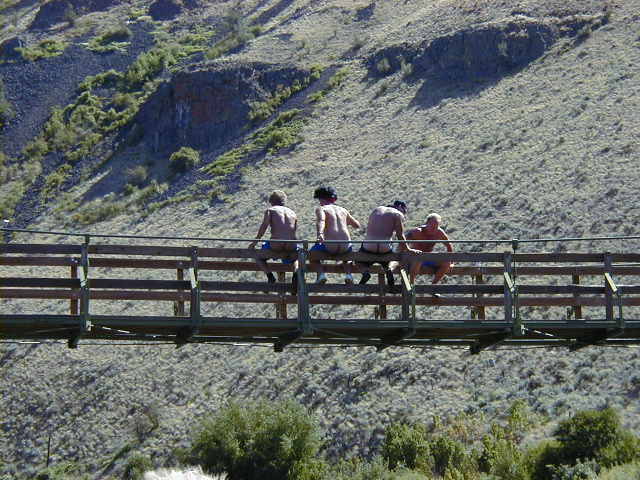 Full moons rise over the Yakima!
Mora wants to take a dip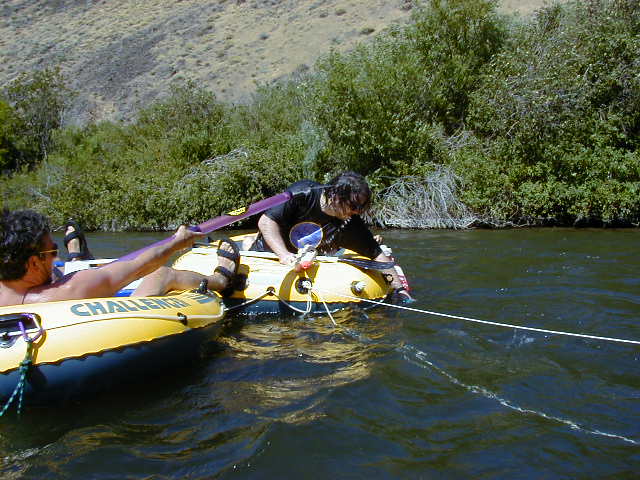 More water fights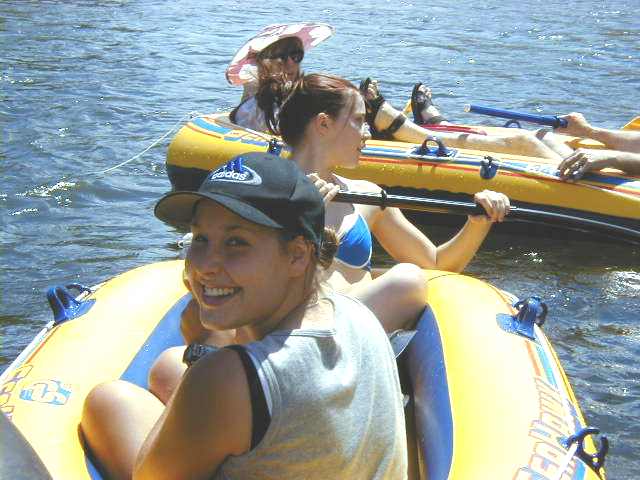 Sarah and Käryn with Jennifer and Robert in the background.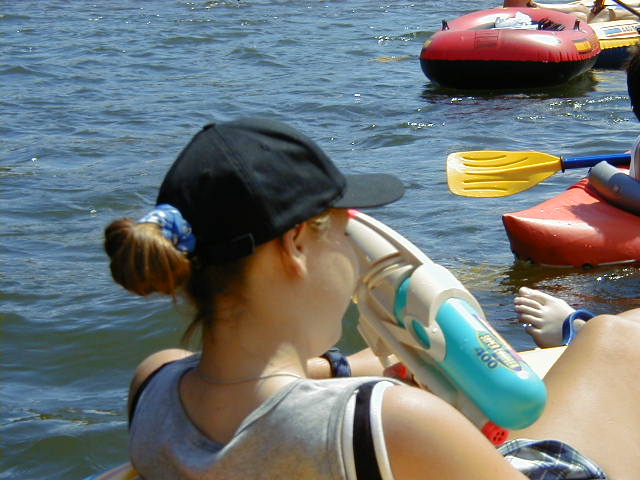 Sarah prepares to wage war.
View of the river
Another river shot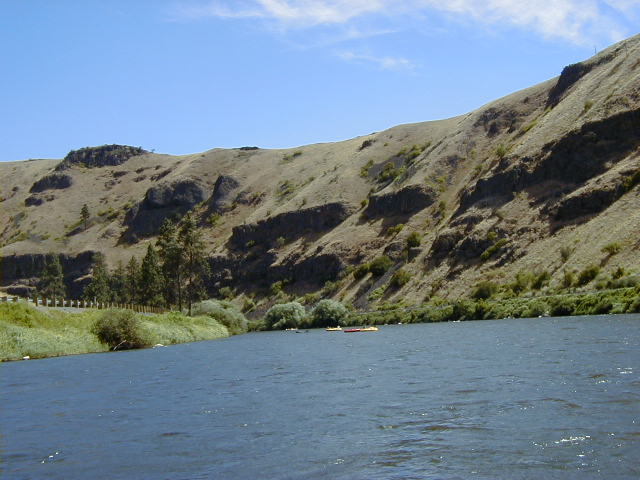 Lower canyon
Tim and Amber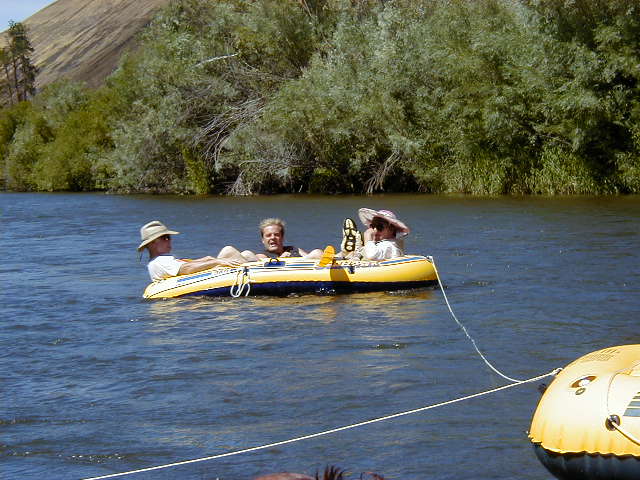 Robert, Tim and Jennifer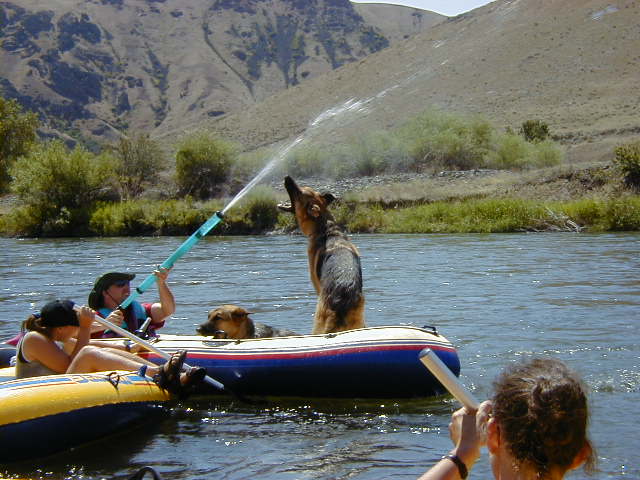 Zoe and Zuess go for a drink
Robert and Jennifer drinking wine